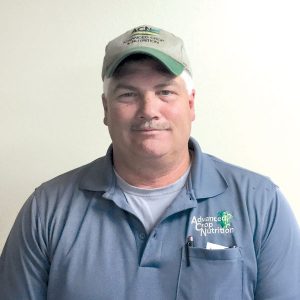 Advanced Crop & Nutrition – Sales
---
Cell : (712) 441-0686
Alan is married to Barb and together they have four children, David, Jon, Levi and Maggie. Alan and Barb reside in Sioux Center, IA. He was born in Sioux Center, IA, and grew up on his families dairy farm in Ireton, IA.  He graduated from Sioux Center High School and was involved in football and 4-H. Alan was also the president of his FFA chapter. Alan is a salesman at ACN and is still active in his family dairy farm. He previously managed and operated Dykshorn Dairy Sales and Service for 25 years. In his spare time he enjoys spending time with family and showing dairy cattle.

Alan was asked to share a life lesson.
"Being born during the baby boomer generation we were expected to 'live to work.' Not necessarily a bad thing… but remember to enjoy life and build relationships because life is short."
What is he most passionate about personally?
Living life to the fullest! Live, love and laugh! The future for my kids, grandkids and great grandkids.
Professionally?
Taking care of what God has entrusted to me! Stewardship.
What makes Alan unique?
I like simple – no frills – straightforward. I also enjoy a challenge and am very optimistic.