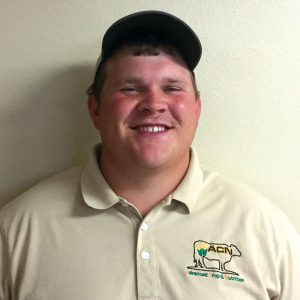 Advanced Crop & Nutrition – Sales
---
Matt is married to Hannah and together they have one child, Bo, and another on the way. They reside in Sioux Center, IA.  Matt grew up in Sioux Center, IA.  He graduated from Sioux Center High School and Dordt College. He was involved in football. Matt is a salesman at ACN. He previously was in Agronomy sales at the Rock Valley Farmers Elevator. In his spare time he enjoys fishing, golfing and spending time with friends and family.

Matt was asked to share a life lesson.
"Life is 10% of what happens to us and 90% how we respond to it."
What is he most passionate about personally?
Family. Trying to live a life for Jesus.
Professionally?
Making sound agronomic decisions and to service the customer.
What makes Matt unique?
I have been in many different aspects of agriculture.