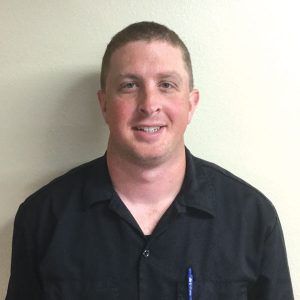 Advanced Crop & Nutrition – Bio-Chemist
---
Matt resides in Carmel, IA, with his German Shepherd, McKenna. He was born in Wayne, NE, and grew up in Dixon, NE. He graduated from the University of Nebraska with his BS in Bio Chemistry.  He was involved with Delta Upsilon Fraternity (President), Alpha Zeta (Agriculture Honors Fraternity) and Order of Omega (Honors Fraternity). Matt is in charge of brewing production, warehouse management and scientific consulting at ACN. He previously was an Analytical R&D Chemist for a pharmaceutical company. In his spare time he enjoys hunting, fishing and watching sports.

Matt was asked to share a life lesson.
"At the end of the day, the most important character trait is a good work ethic. If you are willing to try hard and uphold yourself, you will always come out all right."
What is he most passionate about personally? Professionally?
Both personally and professionally I am passionate about gathering knowledge and education. You can never know too much about any given topic. I believe being well-informed is an integral part of good decision-making.

What makes Matt unique?
My background in agriculture and education in science give me a unique outlook for the progressive farming techniques we support.